Your course looks clearer with Triton²
See the data you rely on: Speed, depth, wind and more, in full colour on Triton2's low-profile, intuitive displays. The 4.1" screen will show you what you need to see, night and day – and even in direct sunlight – giving you all the information you need to sail your boat smarter and in safety, whatever the weather.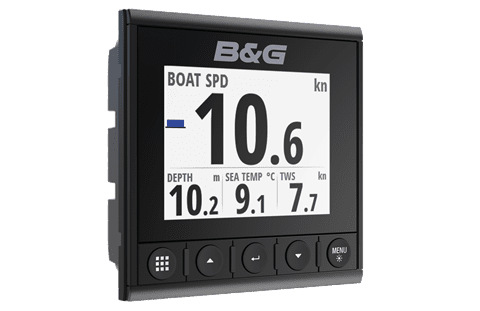 See what you want to see
Customise Triton2 to show what you want to see, placed exactly where you want to see it. Simple numerical screens show any data available on your network, while the intuitive SailSteer display places everything you need in one place, with wind data and boat speed overlaid on an intuitive diagram that also shows laylines, heading and waypoint information.  To help keep you safe on the water, Triton2 will also display AIS data for a clear view of surrounding vessels – and with a linked DSC VHF radio you can call them, straight from the instrument display.